Discover the 2020 Genesis G90 in the Chicago Area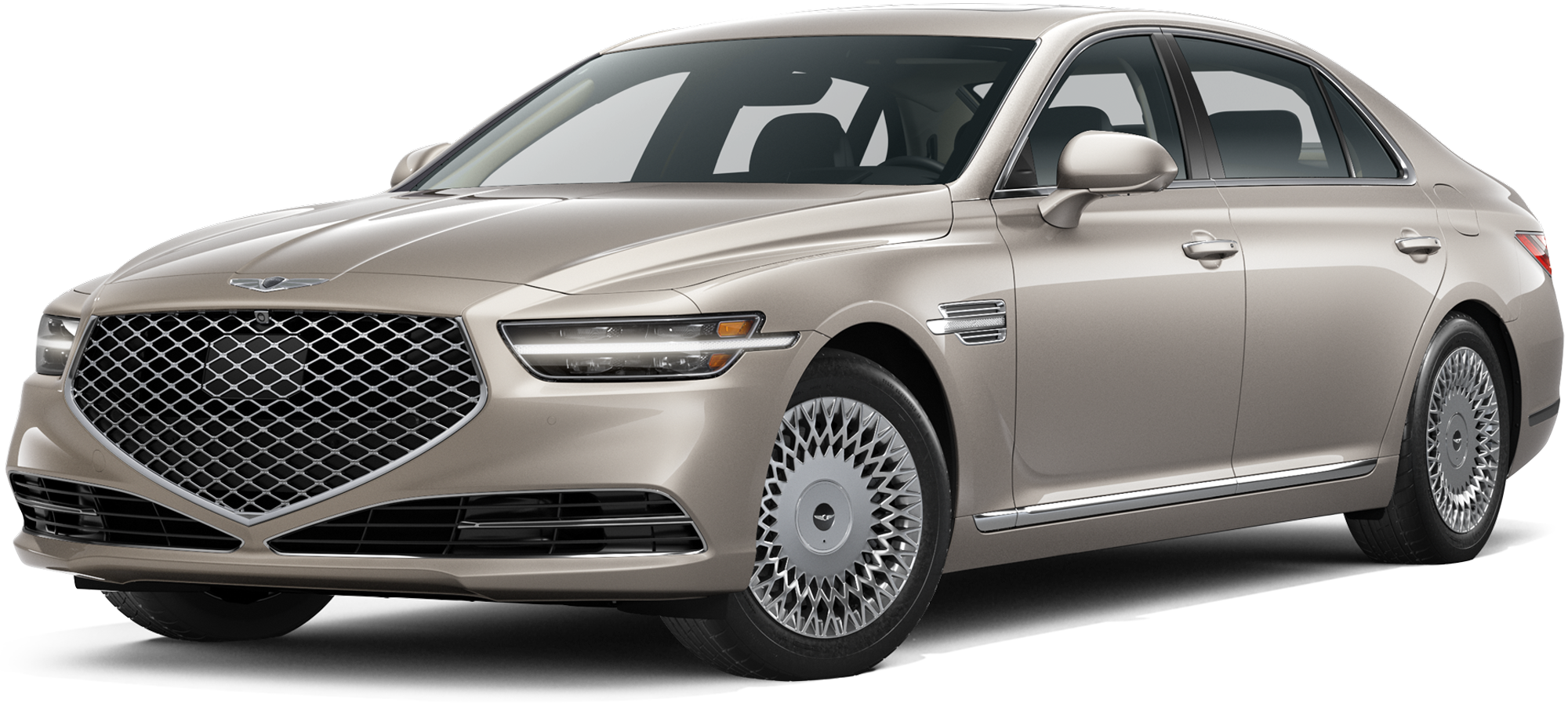 If you're looking for an affordable luxury vehicle, the 2020 Genesis G90 is the car for you. The new G90 offers you an amazingly smooth and quiet ride while driving around Wheaton, IL. Engineered with many exciting features that provide comfort along with great fuel efficiency and responsive handling, the Genesis G90 is your alternative to more expensive luxury vehicles.
The 2020 G90 was crafted to provide Naperville owners with many benefits that make ownership and maintenance much easier. This full-size luxury vehicle will make you look like a million bucks driving down the road. Luxury car drivers throughout the Aurora, IL area will be proud to own the incredible new Genesis G90.
Performance
It is unusual for a powerful vehicle to also provide a quiet ride, but the new Genesis G90 is able to accomplish just that. Delivering raw power, the 2020 Genesis G90 features a twin-turbo 3.3T V6 engine with an eight-speed SHIFTRONIC® automatic transmission that can generate up to 365 horsepower while also providing very agile handling. The Genesis G90 also offers an optional V8 engine with eight-speed SHIFTRONIC® automatic transmission that is capable of generating 420 horsepower while still achieving minimal road noise and reduced steering vibrations at high speeds.
The transmission also features four drive modes that can be activated "on-the-fly." The four modes include Custom, Eco, Sport, and Comfort, giving you the ability to create configurations that use AWD, suspension, steering, and the powertrain. The new Genesis G90 also uses sensors to help maintain comfort and stability.
Technology
When it comes to technology features, the 2020 Genesis G90 includes many of the most advanced systems like the surround-view monitor and the heads-up display. The G90 features a 12.3-inch high-definition display that includes a split-screen that helps keep you in touch with friends and family through communications and navigation systems. The display also helps you control the interior climate and manage driving information.
The G90 also includes a rear-seat entertainment system that features dual 10.3-inch tilting and adjustable HD screens. The rear-seat entertainment system allows passengers to access radio and video systems along with the ability to control rear area climate systems. The surround-view monitoring uses four cameras to provide 360-degree expanded views while assisting with being able to see objects around the outside of the vehicle and making it easier to parallel park. The premium Lexicon audio system features 17 speakers that are tuned to provide the ultimate private performance.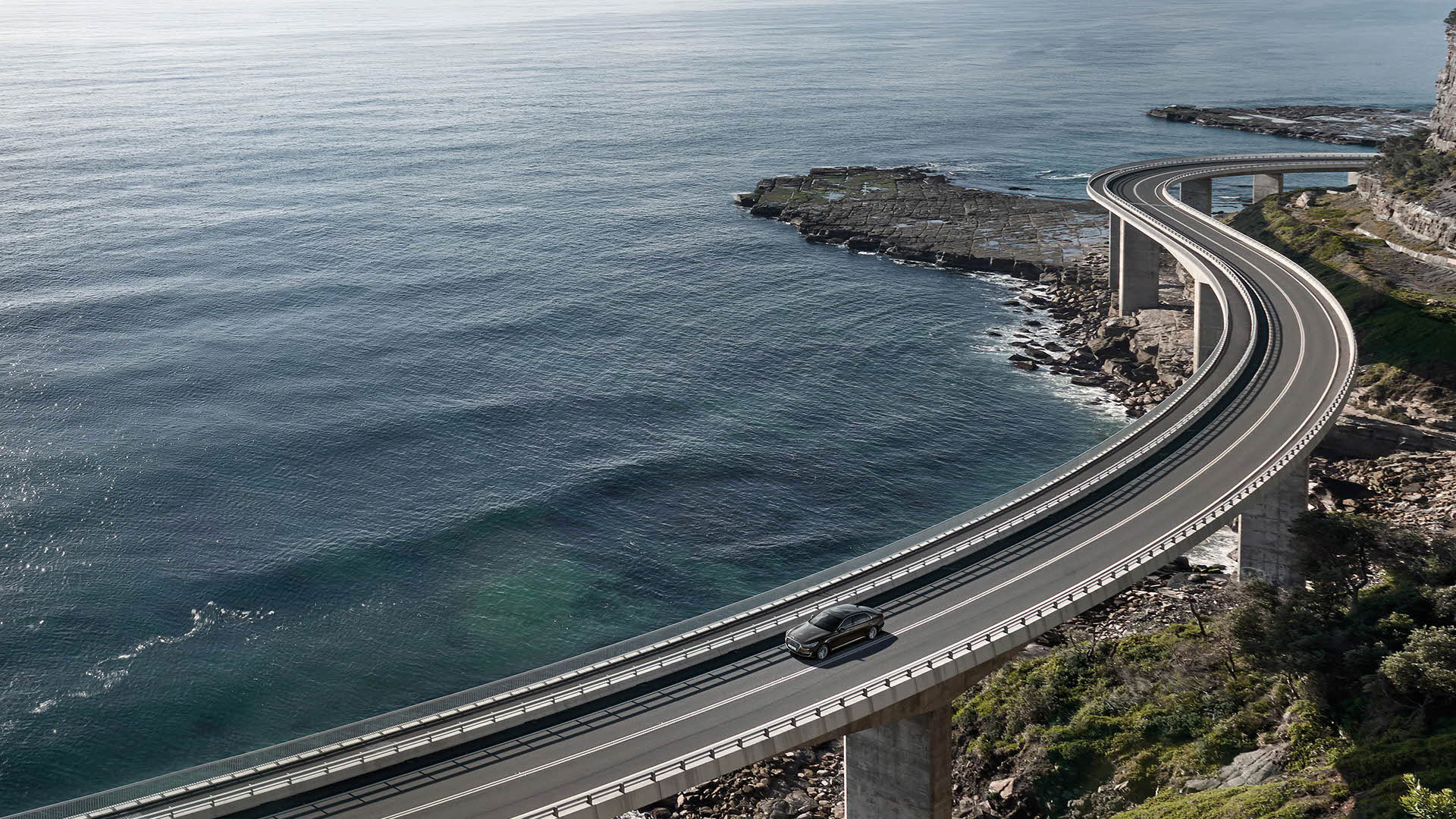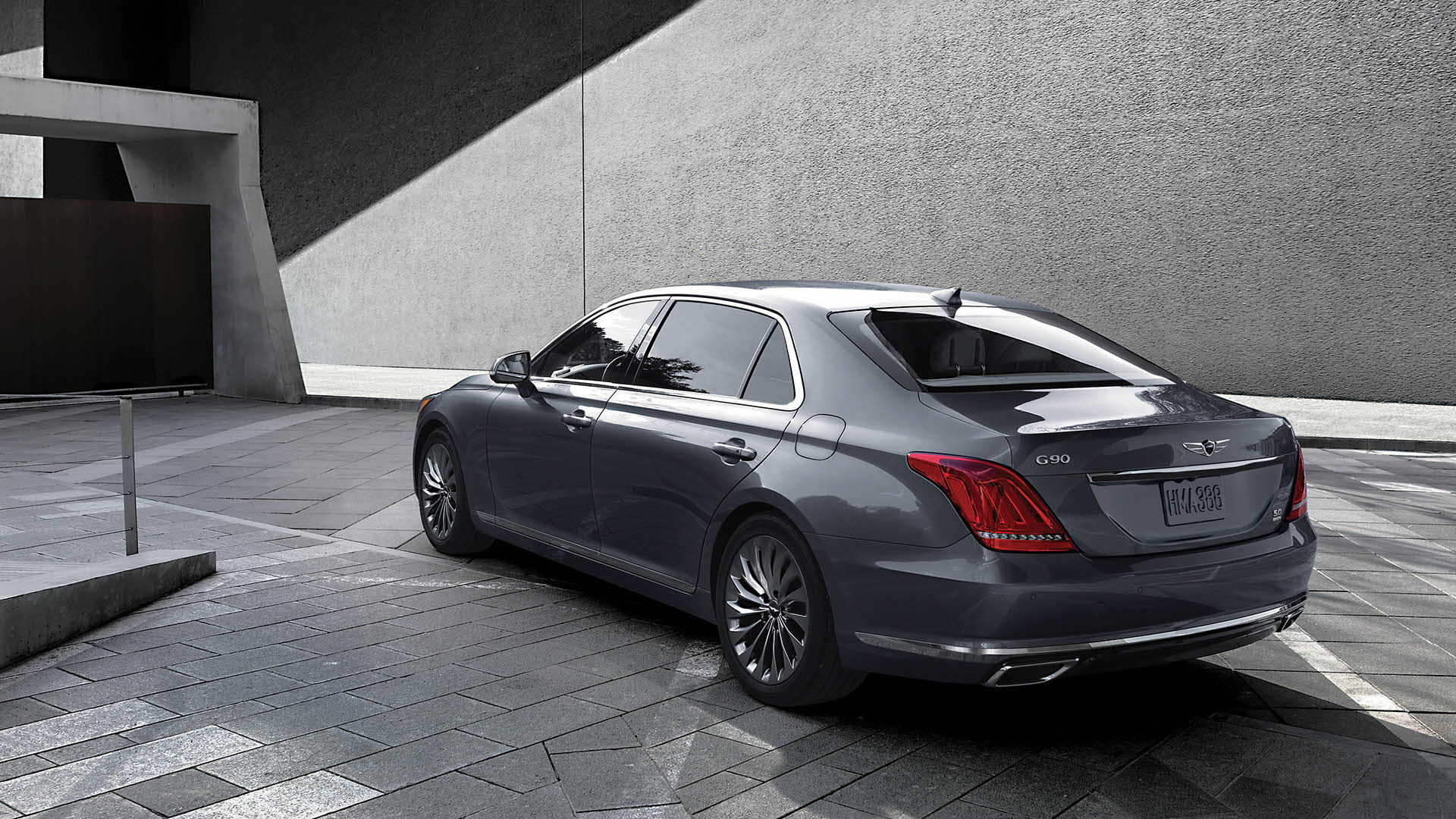 Safety
The new 2020 Genesis G90 is designed to protect you and your passengers with lots of advanced safety features. A few of those incredible features include Lane Keeping Assist that helps you to stay in your lane in the event that you begin to fall asleep or become distracted while driving, Blind-Spot View Monitoring that helps you see what is in the lane next to you that you can't see in your side mirror, and the Driver Attention Warning system that can determine if you're distracted or fatigued, advising you when you need to take a break or pull over.
The new G90 also features a Forward Collision-Avoidance system that determines if there are vehicles ahead of you that can cause a potential front-end collision and slow or stop your vehicle to avoid damage. The Highway Driving Assist system helps you maintain a safe speed while driving and the Rear Cross-Traffic Collision-Avoidance Assist gives you a warning signal if a vehicle is approaching when you're attempting to back up. The Parking Collision-Avoidance Assist-Reverse helps you to detect obstacles that are in your blind-spot or lower than you can see while parking your car.
Check Out the Genesis G90 Today
The 2020 Genesis G90 is here and ready for your purchasing or leasing pleasure at Genesis of North Aurora on Hansen Blvd, just a 15-minute drive away from Aurora, IL. You can also check out our available used cars for other pre-owned options. Schedule a test drive online or over the phone and come see us today! 

Get to Know the New Genesis G90, Available at Genesis of North Aurora
At Genesis of North Aurora, we are pleased to offer the new Genesis G90, a premium luxury sedan that offers a wide range of premium amenities coupled with responsive performance.
If you've had your eye on one of the classic and beautifully designed Genesis G90 models, then we've got something in store for you. Just call or stop by our showroom today to check out the whole line of G90s that we have in inventory. You'll soon notice that the vehicles in this line up are in a class all by themselves.
In addition to extreme luxury and class, each of the vehicles in this lineup offers connectivity and multimedia, mechanical, safety and other technologies designed to ensure you have the best driving experience possible.
Available Trim Levels
The Genesis G90 is available in the following trims:
3.3T Premium
5.0 Ultimate
3.3T Premium
The Genesis G90 3.3T Premium offers a wide array of interior and exterior features. This luxury model provides an exclusive combination of elegance and high-performance. The Genesis G90 3.3T Premium is offered with a 3.3-liter V6 Engine with 365 horsepower. It is as smooth as it is responsive in terms of exceptional power.
The G90 3.3T Premium also has great mileage in the city and on the highway at an EPA-estimated 17/24 MPG, respectively. The G90 3.3T Premium is available as a Sedan or a premium AWD Sedan.
5.0 Ultimate
Those in need of more power while on the road can consider the new Genesis G90 5.0 Ultimate. It offers exhilarating performance, a powerful engine, all-wheel drive, extensive safety features, upgraded technology features, and greater comfort and luxury. The G90 5.0 Ultimate is designed for those who enjoy bigger and better and simply living a life of luxury.
The new Genesis G90 5.0 Ultimate is offered with a 5.0-liter V8 engine that delivers an impressive 420 horsepower. It also produces 383 pound-feet of torque at 5000 RPM, which makes for a powerful and exhilarating ride. The G90 5.0 Ultimate also gets great mileage in the city and on the highway at an EPA-estimated 16/24 MPG, respectively. It's also available as a Sedan or a 5.0 Ultimate AWD Sedan.
Premium Design
Its striking appearance commands attention while the luxurious exterior design speaks volumes. The oversized mirrors open upon the arrival to your vehicle and it also has the soft close doors and plenty of cargo space.
Luxury Performance You Won't Forget
Interested in an upscale classic vehicle with all of the bells and whistles? A vehicle that looks the part and has all of the power and technology to back it up? Then consider the Genesis G90. It offers a wide array of standard features while making a big bold statement. In addition to its sophistication and luxury, this high-performing vehicle does more than just appeal to the eye. The powerful and efficient powertrain works together with the adaptive control suspension to deliver the best handling and acceleration possible. Not only is it exceptionally powerful, but it also offers a surprisingly quiet and smooth ride as well.
Both the G90 5.0 Ultimate and 3.3T Premium come standard with an eight-speed automatic SHIFTRONIC® transmission. And with the intelligent drive mode, you can also adjust your ride based on your specific needs as the Genesis G90 offers four different modes that you can choose from. They include:
Echo mode for conserving fuel
Normal mode for maximum comfort
Sports mode for more dynamic driving
Snow mode that makes it easier to drive in the snow and during challenging road conditions
Why Buy or Lease the New Genesis G90?
Making your next vehicle a Genesis G90 is a very smart move if performance and luxury are important to you. Each of the trim levels will turn heads from Naperville to Wheaton, IL as you make the rounds on the weekend or during your daily commute.
The advanced technology found throughout the G90 is centered around you, providing enough comfort, entertainment, and safety features that easily make the Genesis G90 your home away from home.
Get Behind the Wheel of a New Genesis G90 Today
Whether your local and located right around the corner or need to drive in from Aurora, IL, you'll want to make an appointment to come in and see the new Genesis G90 today to test drive the 3.3T Premium and 5.0 Ultimate to see which best matches your needs and desires.
We invite you to test-drive all of the vehicles in the G90 trim level, including the Genesis G90 3.3T Premium and the 5.0 Ultimate. Contact a member of our sales team today to learn more about your options for a new Genesis G90 in the Chicago area and to schedule a time that works around your busy schedule to take a test drive in either or both of the G90 trim levels.
Don't forget that Genesis of North Aurora also offers financing on all new Genesis models in our inventory, including the new G70, G80, and G90.
Contact Genesis of North Aurora Today
The 2020 Genesis G90 could just be the luxury car you have been looking to find. Call or email the experts at Genesis of North Aurora for a test drive and you might decide this is your new car.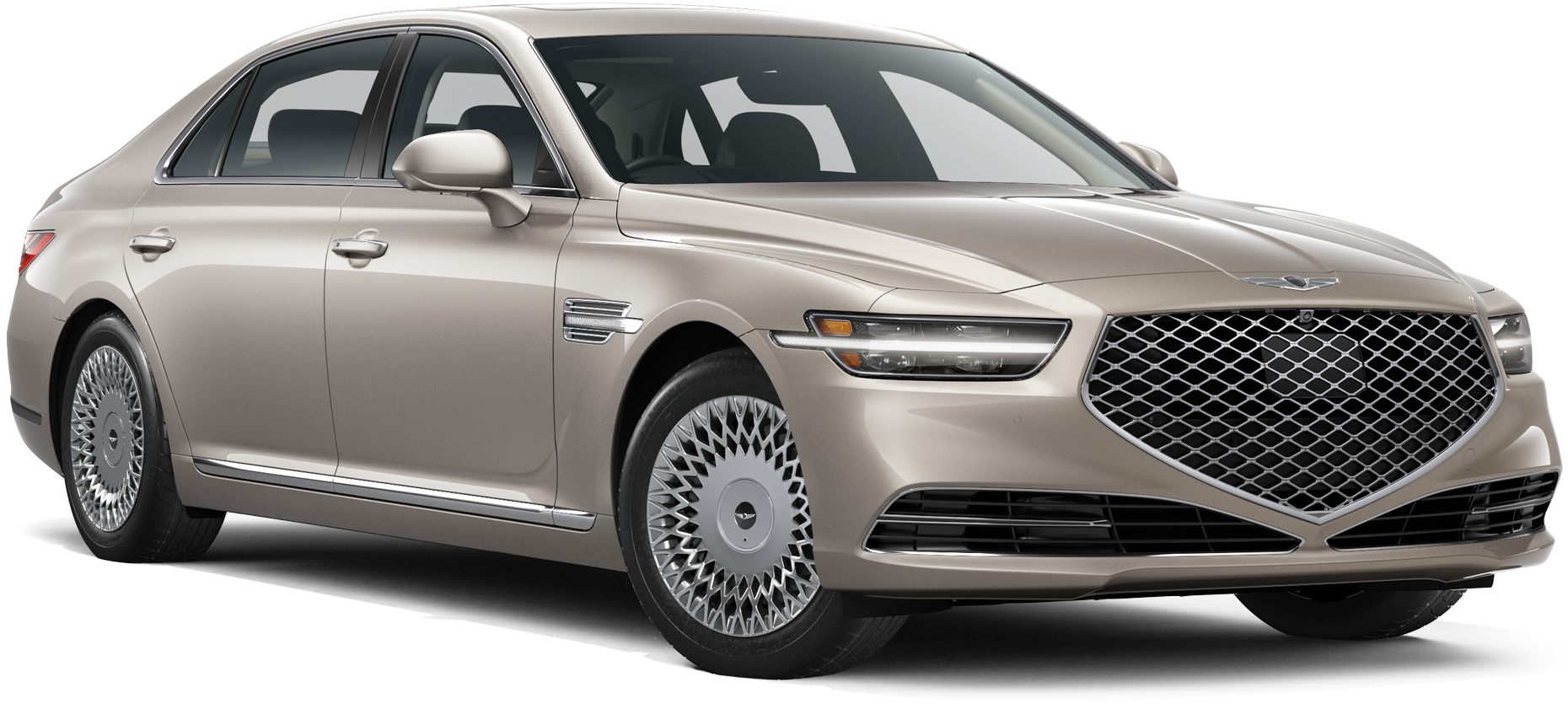 Hours
Monday

9:00am - 9:00pm

Tuesday

9:00am - 9:00pm

Wednesday

9:00am - 9:00pm

Thursday

9:00am - 9:00pm

Friday

9:00am - 9:00pm

Saturday

9:00am - 6:00pm

Sunday

Closed